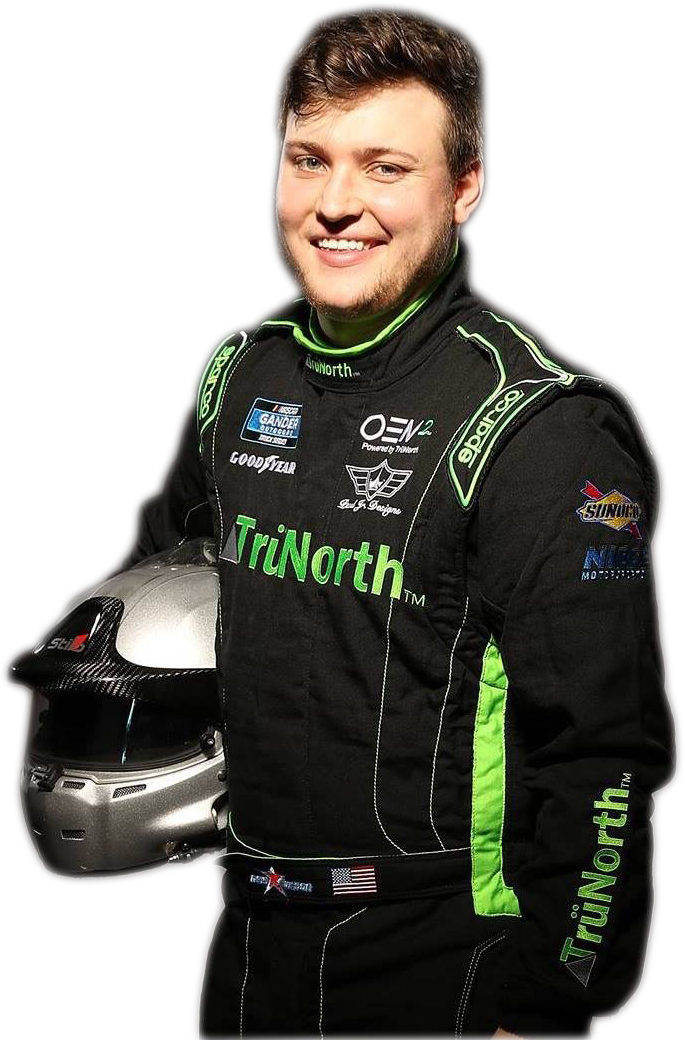 It's hard to find a time when 22-year-old Reid Wilson doesn't have a smile on his face. Whether he's behind the wheel of a racecar, spending time with his friends and family or pitching in to better his community, Reid is always enjoying life.
Reid is a rookie in the NASCAR Gander Outdoors Truck Series piloting the No.44 TrüNorth Chevy Silverado for Niece Motorsports. Previously, in the NASCAR K&N Pro Series East, he was ranked 10th by Motorsports Analytics for best on-track production of all NASCAR K&N drivers and had a top-10 finish rate of 50%. Then, in 2018, Reid was ranked No. 46 in the MotorsportsAnalytics.com ranking of the top 75 NASCAR Cup Series prospects.
"Reid hasn't competed regularly in a NASCAR ladder division, but when he does appear, he's proven formidable," stated David Smith, founder of Motorsports Analytics.
Reid started racing at age 8, in the U.S. Legend Cars International Bandolero series. In 2011, he made the move to the stock car scene where he won the Championship in the inaugural Carolina Competition Sports (CCS) Limited Sportsman touring series. That set the scene for Reid's jump to the CARS X-1R Pro Cup Series for 2013 and 2014. In 20 starts, Reid had 7 top 5's, 17 top 10's. In only his second race, he became the second youngest Pro Cup Pole winner, behind Joey Logano.
Reid serves with other pro athletes on the Muscular Dystrophy Association's MUSCLE Team and as a MDA Camp counselor, he has tutored elementary school students at The Ada Jenkins Center in Davidson, NC, and In 2014 was honored for his work with a NASCAR Betty Jane France Humanitarian Award nomination.